Fleur Restaurant Leeds in house Violinist and Pianist
Fleur Restaurant Leeds in house Violinist and Pianist
Enjoy dinner at Fleur Leeds Restaurant with our in house Violinist and Pianist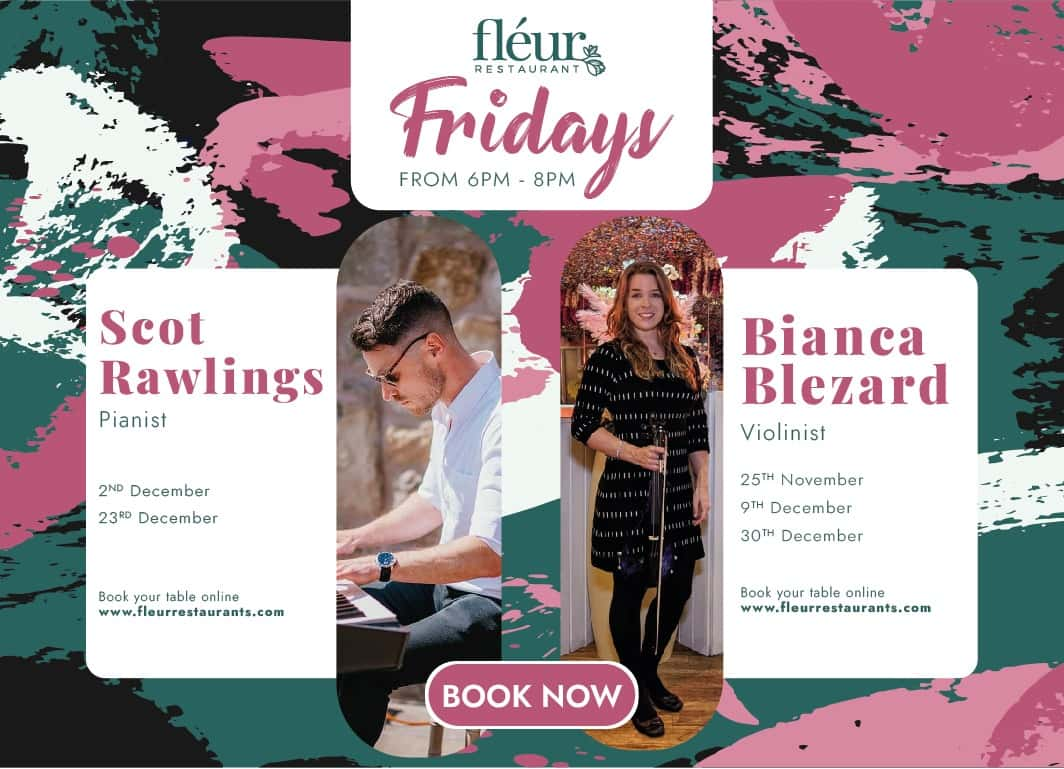 At Our Fleur Leeds Restaurant in City centre we have a range of dates during the Festive season time, we have hand picked two amazing artist to Perform at Fleur.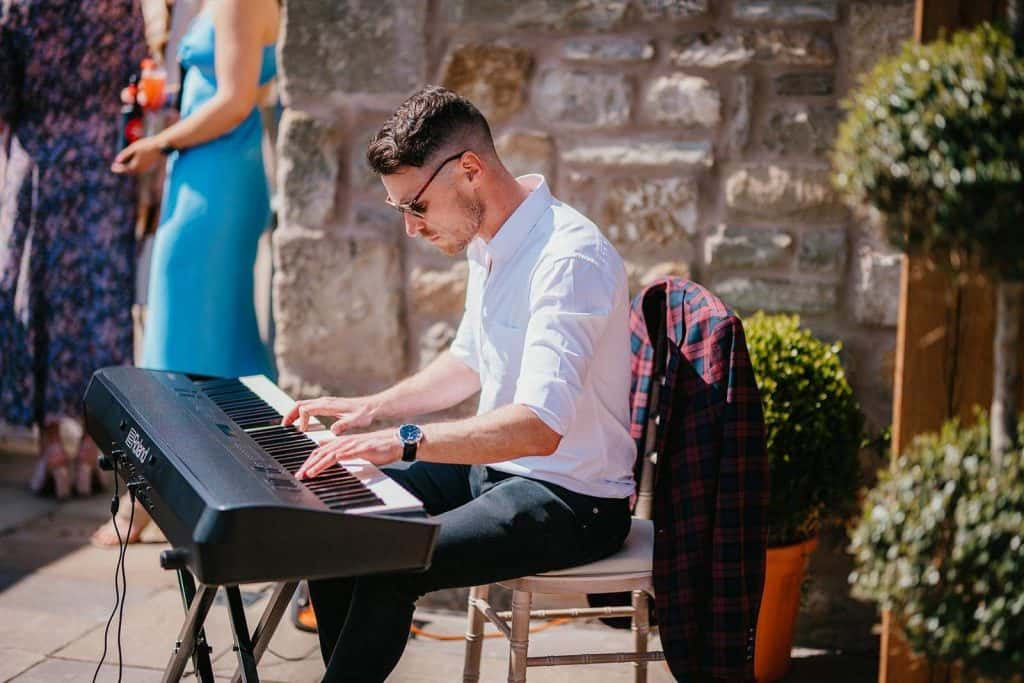 Scott Rawlings, Pianist at the Fleur Leeds Restaurant
" I started out studying piano classically in London and Birmingham playing concerts in the classical scene.
Over the past 3 years I have been working as a full time session pianist, working as: soloist, band work, songwriting, and writing house music with artists country wide.
I take a lot of influence from RnB and Hiphop producers such as Scott Storch, Timbaland. I also write and play keys for RnB artists.
I have residencies for my solo work in Manchester, Sheffield, Birmingham and Leeds.
These venues include: 20 Stories Manchester, Ivy, Gotham, Sonata, Browns, Rudding Park, Majestic Harrogate, Leadhills Sheffield, Sydney and Matilda, Fibre Leeds. During the summer months I am busy with weddings and private events. "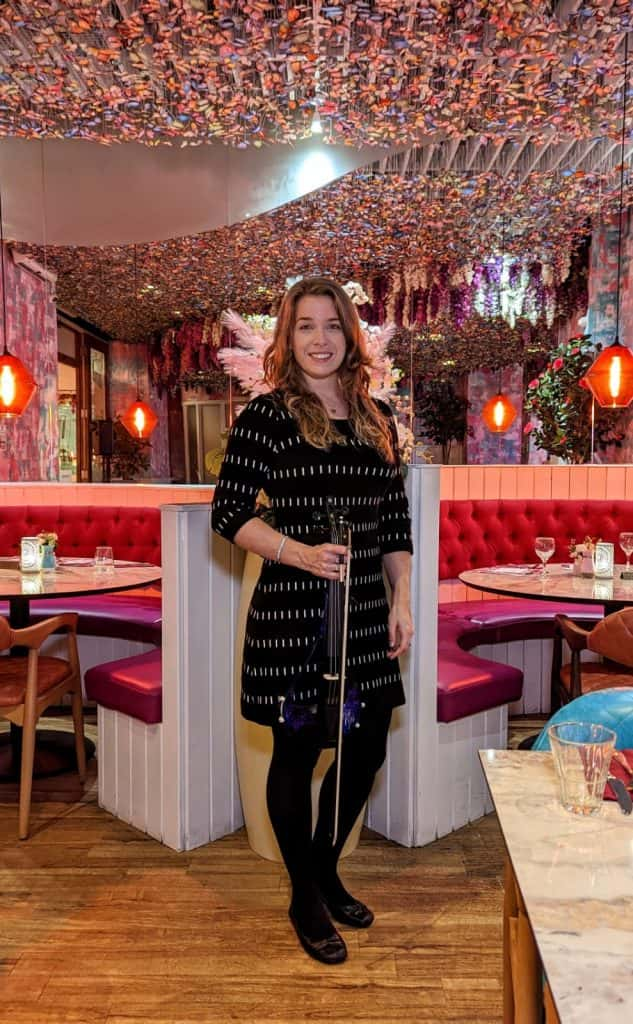 Bianca Blezard, Violinist At Fleur
Bianca is one of the UK's leading electric violinists, performing country-wide and internationally at high-end events. She plays on the UK tours of The Lion King and Les Miserables, and has performed alongside greats such as Robbie Williams, Rod Stewart, and Sting. She is the lead violinist of The ELO Show and has written string parts for several chart-topping metal albums including albums by Winterfylleth and Atavist. She also provides a bespoke service for weddings private parties, and events.