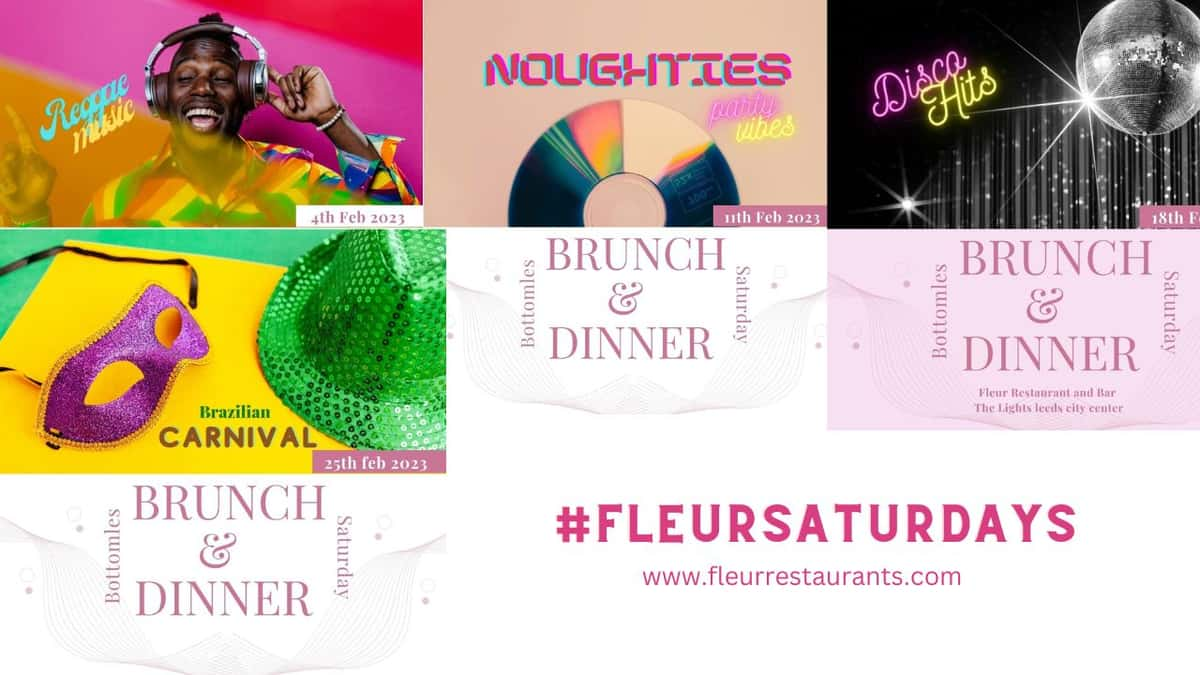 Saturdays Theme for Bottomless at Fleur restaurant and Bar leeds
Announcing New Music Bottomless Brunch and Evening for February
As Part of themed Saturday Music playlist to enjoy with amazing bottomless brunch or Evening we have selected four popular music theme for the Month of February . Read below and book early .

View Bottomless Package and Book Now
Reggae Themed Bottomless
Are you ready to experience the perfect Saturday afternoon? Get your friends together and join us for a Reggae Bottomless Brunch at our city's hottest spot! Enjoy all-you-can-eat food, free flowing drinks, classic reggae tunes, and great vibes with our vibrant atmosphere. Our relaxed setting is the ideal place to enjoy catching up over tasty eats while jamming out to island flavors. So come get lost in the rhythm of Reggae Bottomless Brunch – its going to be one Saturday you won't forget!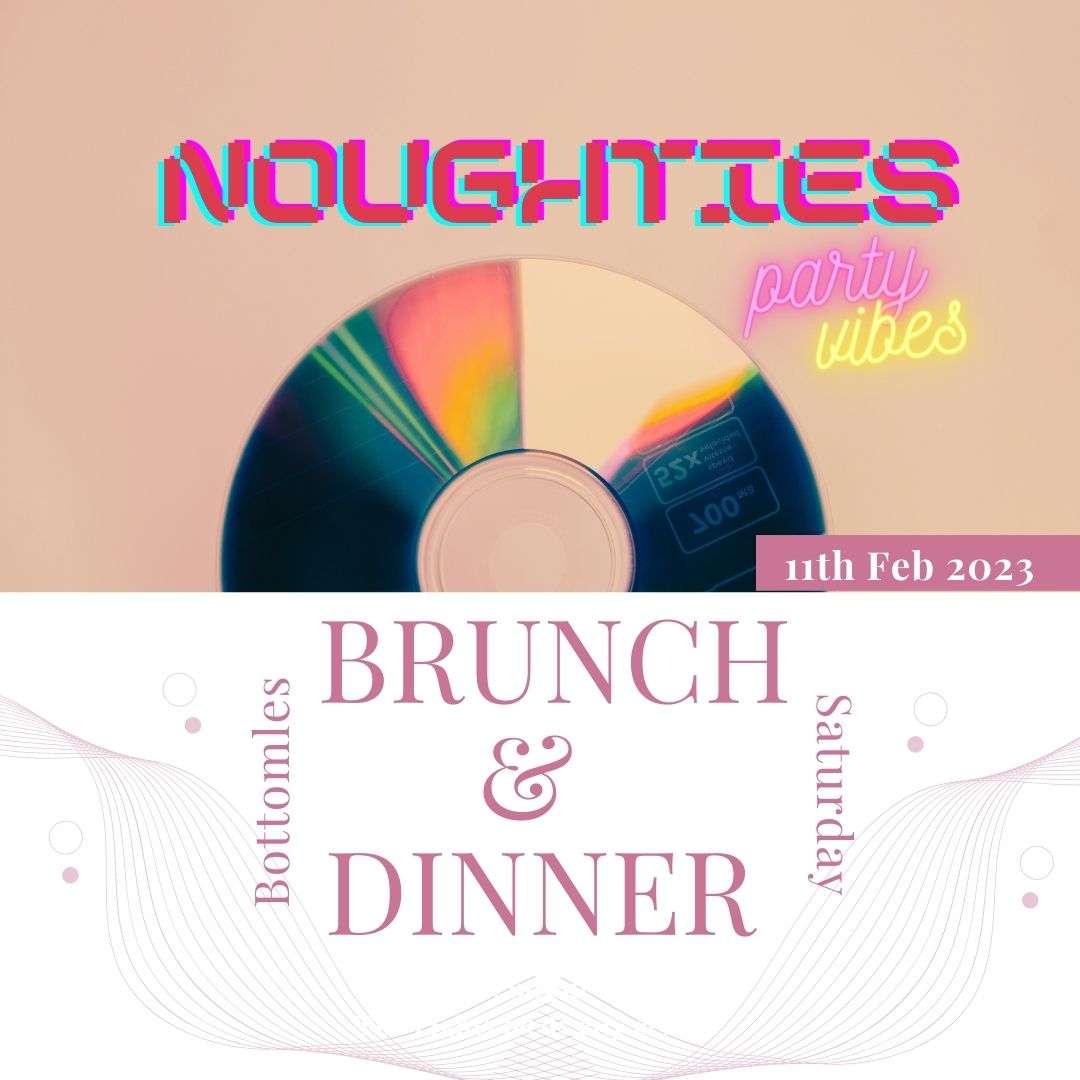 View Bottomless Package and Book Now

Noughties Theme Bottomless saturdays
Are you ready to take a trip down memory lane? The noughties era was filled with trends and moments we can never forget - from fashion faux pas like velour tracksuits, to iconic films from the early 00s like Mean Girls. Now let's turn our attention to one of the most beloved past times of that time: bottomless brunch! Who doesn't love spending some quality time off work digging into delicious hearty eats with your closest friends - and even better if there's an unlimited bar tab available too! Whether you were living it up in London or shaking it out at a rooftop party somewhere sunny, bottomless brunches were all the rage back in the day. So let's peel back the curtain on those days gone past and see what they had to offer us today! Keep reading this post as we embark on a reflection of why bottomless brunches are still so loved by many.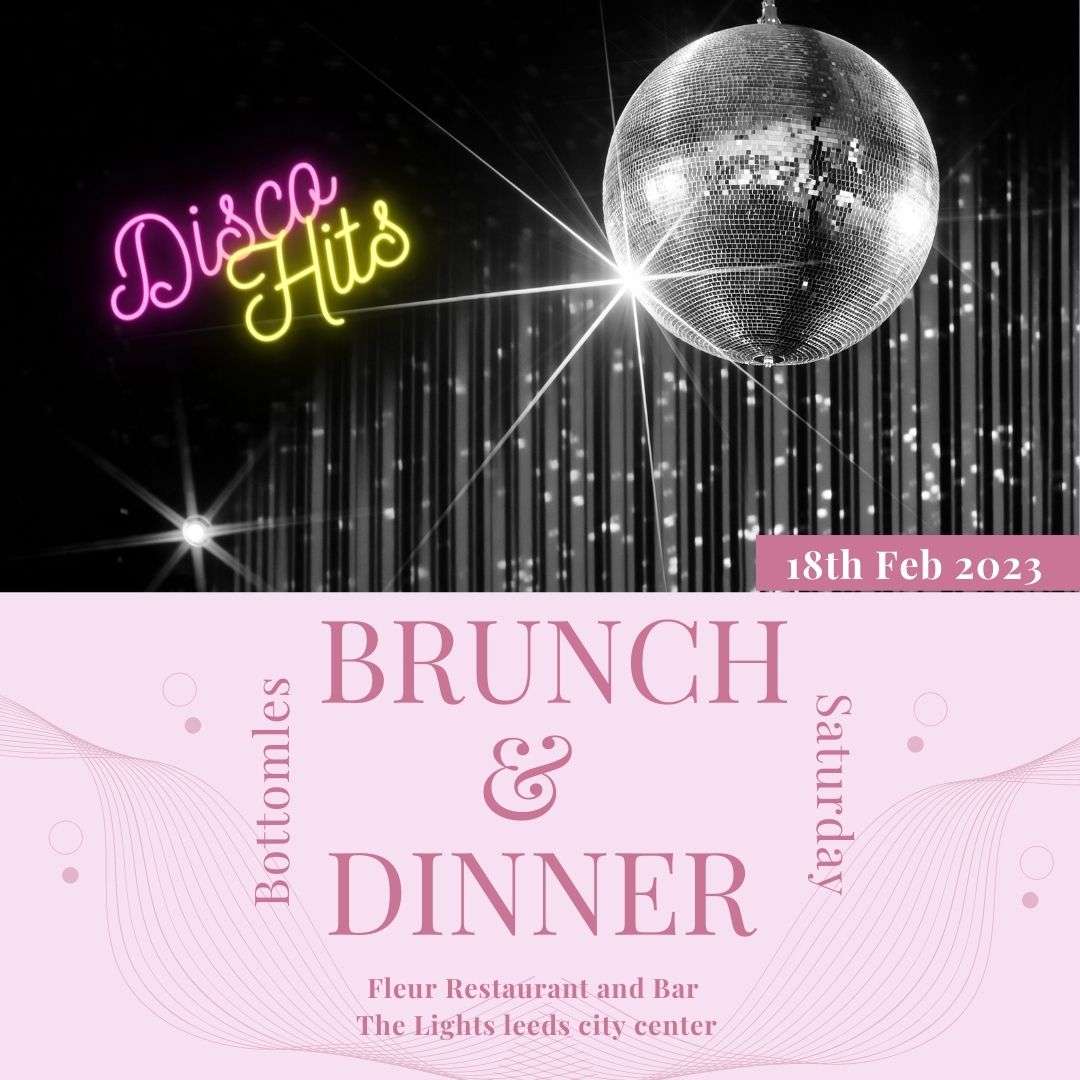 View Bottomless Package and Book Now

Disco Theme for Bottomless Brunch and Evening

Tired of the same old brunch routine? Itching for something different, vibrant and exciting to shake up your weekends? Look no further than a disco-inspired bottomless brunch – the perfect combination of delicious food, fabulous drinks, and toe-tapping tunes! Nights out can be fun but imagine taking all of that party energy into daylight. And why not start your Saturday or Sunday off in style with an incredible meal as you get ready to dance away the day! Whether you're looking to celebrate with friends or just want some quality time with yourself on the weekend, a disco bottomless brunch is truly one of those experiences that allows you to have it all.
View Bottomless Package and Book Now
Celebrate Brazilian carnival with Bottomless
Are you looking for a way to kick off your weekend with a real bang? Look no further – because we're here to introduce you to the Brazilian carnival bottomless brunch - where good food meets an absolutely unforgettable experience. Have you always wished that you could be transported directly into the bright and vibrant atmosphere of Rio de Janeiro's famous carnivals? Then this is just what you need! You'll enjoy delicious dishes, tropical drinks, samba music and more as part of our one-of-a-kind event that promises plenty of fun for everyone. So come join us for an exciting afternoon at our sensational Brazilian carnival bottomless brunch!